A basic guide for setup using a iPhone
Note: The Bria soft-phone application does have a small re-occurring cost for using this software and does include SIP voice codecs for optimal mobile data use scenarios.
Additionally, you will also need to know the device extension/login and password, and the PBX/SIP service you are connecting too.
Good reasons for using a soft-phone on mobile?
Generally, you will only use a soft-phone when a business/entity uses a managed PBX service.
Soft-phones are a good solution for mobile workers who want one handset like their own mobile phone for all calls, and quite often use hands-free kits and headsets to all receive cellular calls and desk-phone calls.
Advertised business numbers can then be call forwarded or transferred as per company policy/branding/customer-care without advertising mobile individual numbers
Minimise the operating costs of keeping mobile numbers alive/billing when staff numbers change over time. Small business has a habit of advertising mobile numbers only!
Internal conference calls are not restricted by external concurrent call limitations.
Managed/branded extension voicemail over individual mobile voicemail that may cross personal and business calls.
Get started
Go to the Apple App Store, look for "Bria", install and accept prompts to install.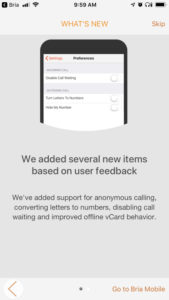 Try using the trial period, or select a plan for payment.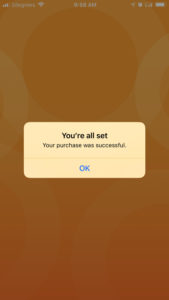 Setup Account, You will need your details as provided by the PBX administrator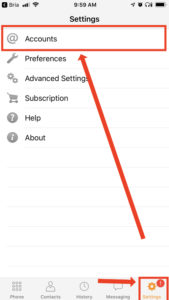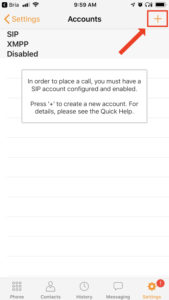 Add details provided, scroll down to advanced, for our setup we use TCP communications only. Once done, enable account, save.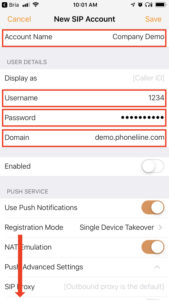 Test the new account, you can change audio device during a call.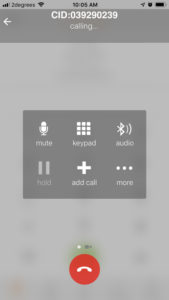 *There may be some additional settings, this was intended as a basic guide to get your soft-phone installed.